The summer holidays flew by in a flash, and all the busy bees are fresh and ready for the new school year 💛. Many children are heading to first grade, and maybe you've also welcomed some of them into your classroom or workplace for the very first time.
👉 If you also have a class with new first-graders, math skills diagnostics will help you get a clear picture of your new pupils' knowledge and skill level and make it easier for you to teach and motivate them throughout the year 🥳 🔢!
🟢 Diagnostics is also suitable for children in 2nd and 3rd grade, as it will help you to identify gaps that may have developed in previous years. By identifying and filling these gaps early, children will be able to build new skills smoothly without difficulty.
🔢 How can diagnostics help children to start school?
Incoming first-graders often come to school with various hidden gaps in their mathematical ideas, due to which they are unable, despite the best efforts of everyone involved, to master the currently discussed subject matter. They then carry these gaps into higher grades.
In cases like this, it can be hard to recognize that the problem doesn't lie in the discussed material, but it originated somewhere much earlier – therefore, tutoring beyond school attendance may not be a solution either. And that's exactly where the diagnostics come 🎉! It can:
✅ identify hidden gaps in the mathematical skills of individual pupils;
✅ recommend how to help the pupil learn the necessary skills in clear and practical language;
✅ show where pupils most often have gaps and where it makes the most sense to focus for the whole class or even the whole school;
✅ improve teacher's know-how on pedagogical diagnosis and follow-up intervention.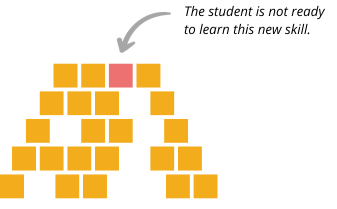 📊 What will you learn from the diagnostics results?
👉 The output of the completed diagnostics is a detailed report,that includes:
✅ the result of the diagnostics;
✅ likely causes of lack of knowledge;
✅ recommendations for further steps to be taken within and outside the application;
✅ skills assessment.
This will give you a clear overview of where the pupil's knowledge and skills are and how to support them further in their education 😊.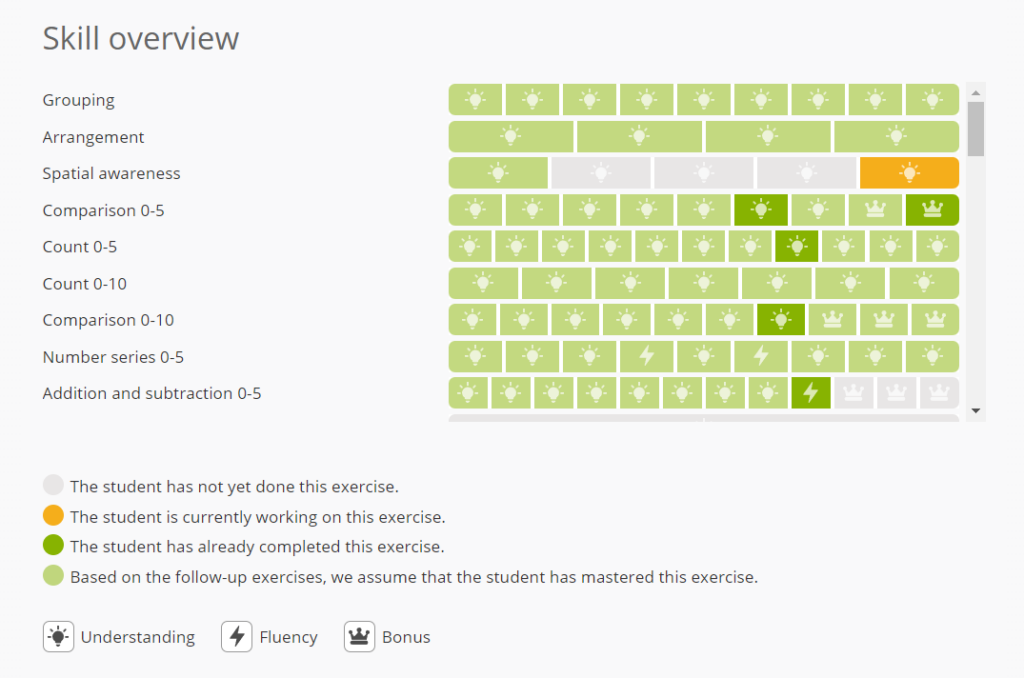 ⭐ You can find the diagnostics in the app's main menu next to the exercise overview.

✅ The diagnostic can be paused at any time and completed later.
✅ The duration of the diagnostic is 15-30 minutes, depending on the pupil's age and level of knowledge.